Artificial Intelligence, also known as AI technology, has taken the technology world by storm, especially after the launch of ChatGPT. AI has the potential to revolutionize many industries, helping businesses streamline operations and assisting individuals in making their tasks easier, among many other things. AI is rapidly advancing, but will AI replace writers? It is not feasible. Human writers contribute unique creativity and emotions that AI cannot replicate.
As an evolving technology, the demand for AI tools in every industry is increasing, and writing is no exception. There are a plethora of advantages offered by AI writing tools, ranging from automating mundane tasks to enhancing user interactions. These tools aid content creators, businesses, and individuals in creating long-form content, reducing grammatical errors, increasing production efficiency, and crafting catchy taglines and headings, among many other functionalities.
Choosing the best AI writing tool from the multitude of options available on the market can be overwhelming. However, we have done the heavy legwork for you. In this article, we will share the top 10 AI writing tools in 2023 and compare their features to help you make an informed decision.
In this ever-evolving era of technology, artificial intelligence, AI writing tools have become a true game-changer. These powerful tools harness the capabilities of Large Language Models (LLMs), which undergo extensive training through self-supervised machine learning and sophisticated natural language processing techniques. The training is conducted on vast datasets, enabling LLMs to understand and emulate human language patterns with remarkable accuracy. A prime example of this prowess is OpenAI's leading AI model, ChatGPT-4, which has been trained on an astounding 300 billion words.
Once the model is thoroughly trained, users only need to input a prompt, just as they would enter a query or keyword into a search engine. Upon hitting enter, the AI model springs into action, crafting a response that aligns with the given prompt.
Here are some features that an AI writing tool should have:
When it comes to language models, size matters. For content writing, it is best to choose ChatGPT or a similar model for accurate prompts. Otherwise, the generated responses may be poor, spammy, or of low-quality content.
AI writing tools should have an easy-to-use interface that makes your work easier, not harder. The tool should act as a writing assistant, complementing the writer's skills rather than replacing them.
Affordable AI Writing Tools
As mentioned earlier, the AI market is constantly evolving, and the prices of AI writing tools may change as new features are developed. Look for AI tools that don't burn a hole in your pocket.
10 Best AI Writing Tools You Can Try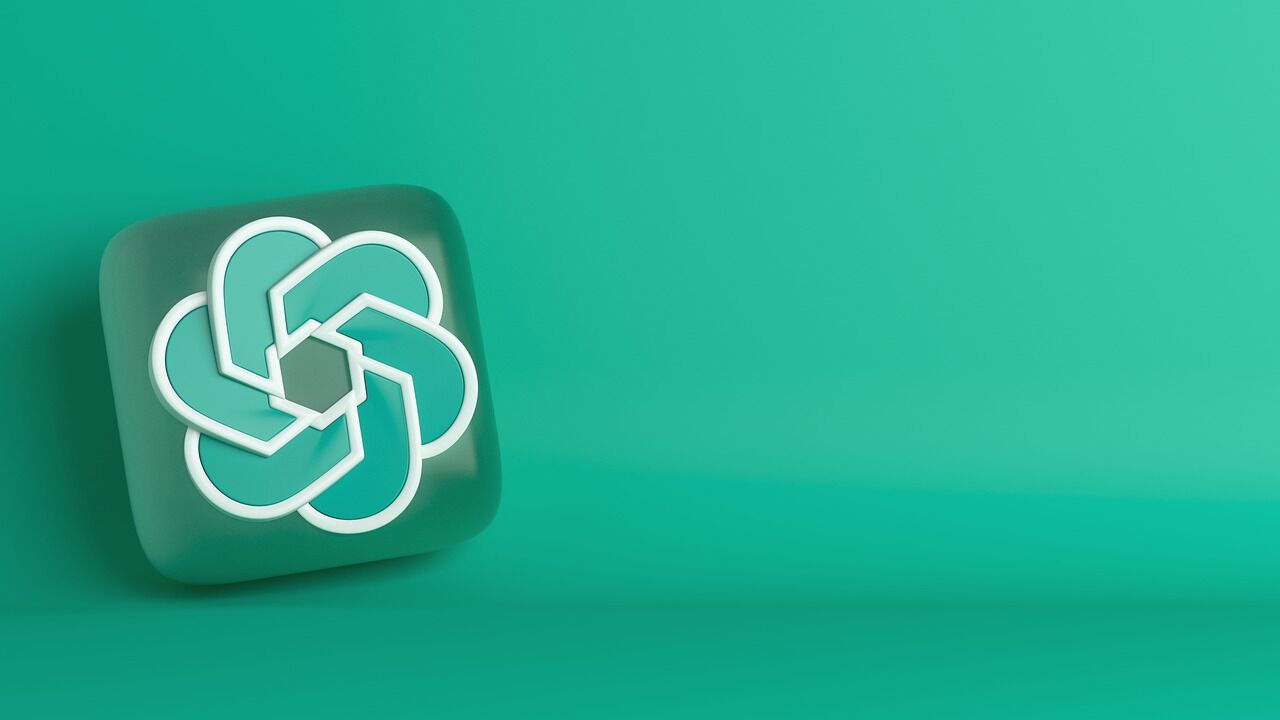 ChatGPT is developed by OpenAI. It is a natural language processing tool powered by AI technology. It is built on the GPT (Generative Pre-trained Transformer) architecture and aims to produce responses in a more natural language based on the input it receives. This language model is versatile and can be utilized for a variety of tasks, including generating long-form articles, writing books, summarizing text, composing emails, writing essays, and even coding.
The primary objective behind developing ChatGPT was to address the limitations of traditional chatbots commonly used in various sectors like banking, e-commerce, and others. By leveraging the advanced capabilities of the GPT architecture, ChatGPT can interact more naturally and effectively with users, thereby offering a more human-like conversational experience.
Chat-GPT conversationally provides information on various topics. The tool can remember previous interactions and respond accordingly based on the history.

Chat-GPT understands and processes the input in natural language.

This model is designed to produce human-like responses and can understand multiple languages.

Chat-GPT can generate code for different programming languages.
Jasper is widely regarded as one of the best AI writing tools, boasting astounding features and exceptional quality. Users only need to input seed words, and this model analyzes them to generate paragraphs, phrases, or even entire documents. Remarkably, Jasper can produce 1500-word articles in just a matter of seconds.
Notably, Jasper offers an extensive collection of over 50 AI content-generation templates, including emails, marketing copy, recipes, blog posts, and more. Moreover, it encompasses additional features such as a Facebook and Google AD generator, a press release generator, and various other tools, all available under one roof.
Jasper offers an impressive selection of 2500 writing styles and access to over 11000 free fonts.

By supporting more than 25 languages, Jasper demonstrates its versatility in catering to a global audience.

The tool showcases its advanced capabilities by effectively identifying key elements within the text.

With its unified editor, Jasper proves to be an exceptional tool for creating long-form articles effortlessly.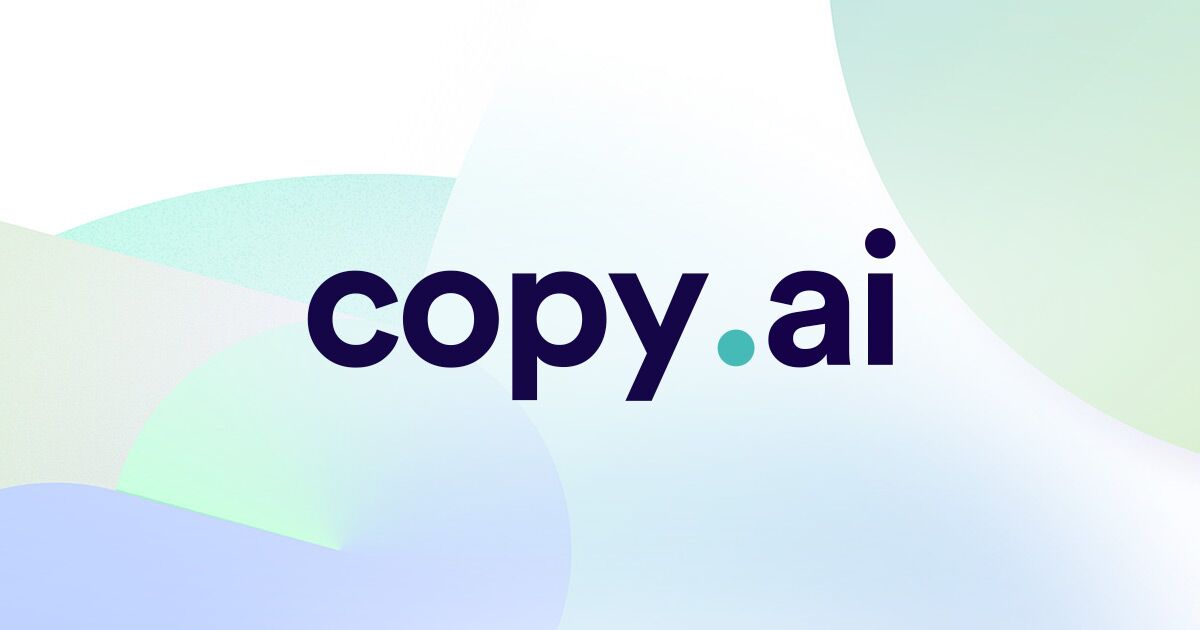 Copy.ai is a tool specifically tailored for SEO professionals, and it is relatively new in the AI writing tools landscape. With Copy.ai, SEO writers can easily select the desired tone, title, keyword, and article goal. Once the tool generates the result, users can review the article outline to ensure it aligns optimally with their requirements.
In a matter of seconds, Copy.ai can produce premium content, providing a swift and efficient solution for SEO writing. Additionally, the tool offers a variety of templates for emails, posts, and blogs, making it even more versatile and valuable for content creation.
The tool offers a free plan with a monthly limit of 2000 words.

There are over 90 templates available to choose from.

The interface is well-designed and user-friendly, ensuring a smooth user experience.

The tool supports more than 25 languages, making it accessible to a diverse range of users.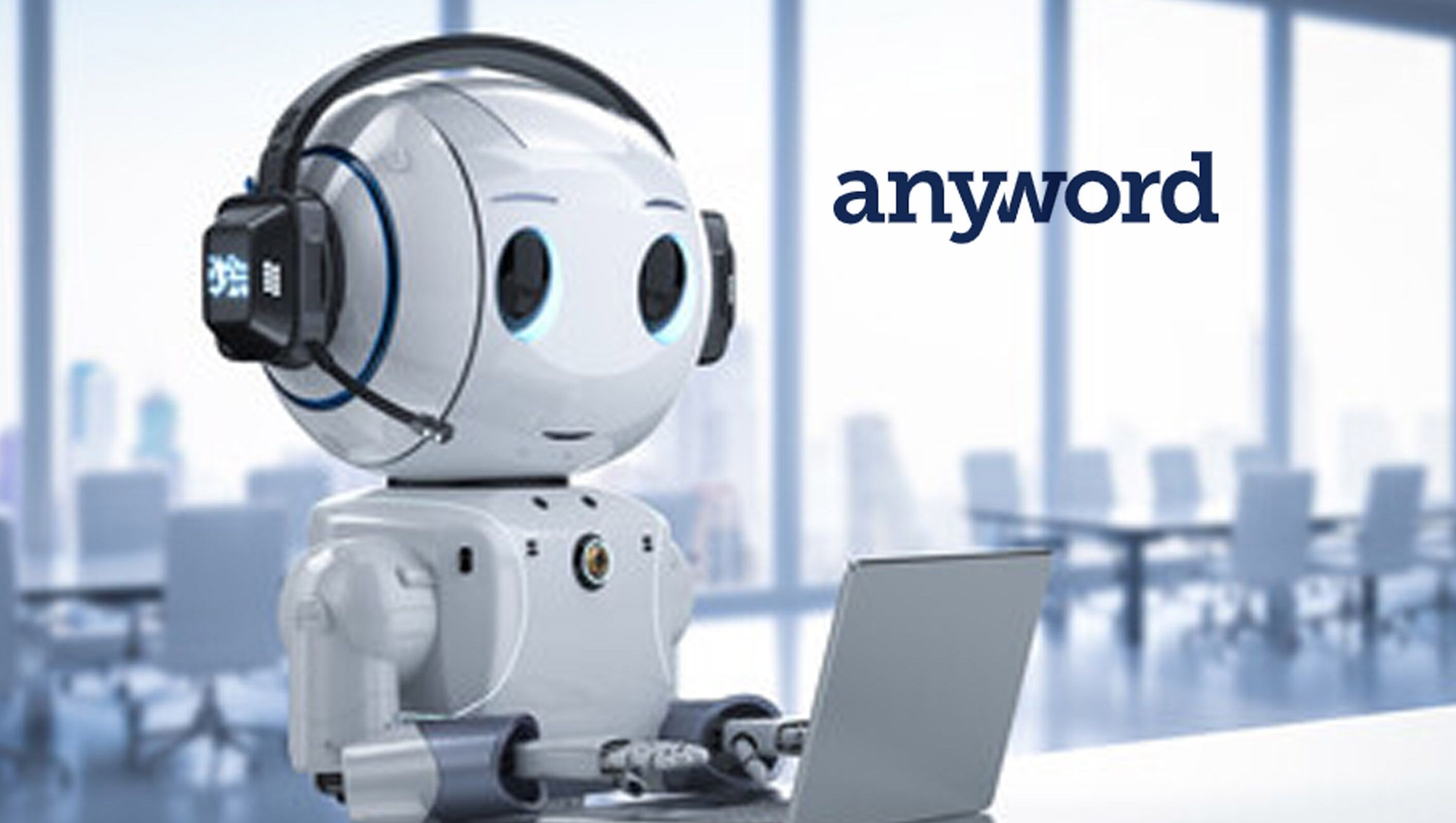 Anyword is an easy-to-navigate AI writing tool specifically designed for marketers. It excels at generating effective ad copy, emails, and landing pages. When it comes to creating ads for various social media platforms such as Facebook Ads, Twitter Ads, Google Ads, and LinkedIn Ads, Anyword proves to be the ideal choice.
Moreover, Anyword's capabilities extend to effortlessly generating YouTube descriptions, long-form blogs, and articles tailored for different platforms. It is versatility and user-friendly interface make it an excellent tool for marketers seeking efficient and high-quality content generation.
Anyword enables users to craft catchy and engaging short-form content within seconds.

A standout feature of Anyword is its Predictive Performance Score, which helps assess the potential effectiveness of the generated content.

To optimize productivity, Anyword offers bulk text variation, allowing users to save valuable time.

Integration with ad creation tools is possible, offering seamless incorporation of Anyword into existing workflows for enhanced efficiency.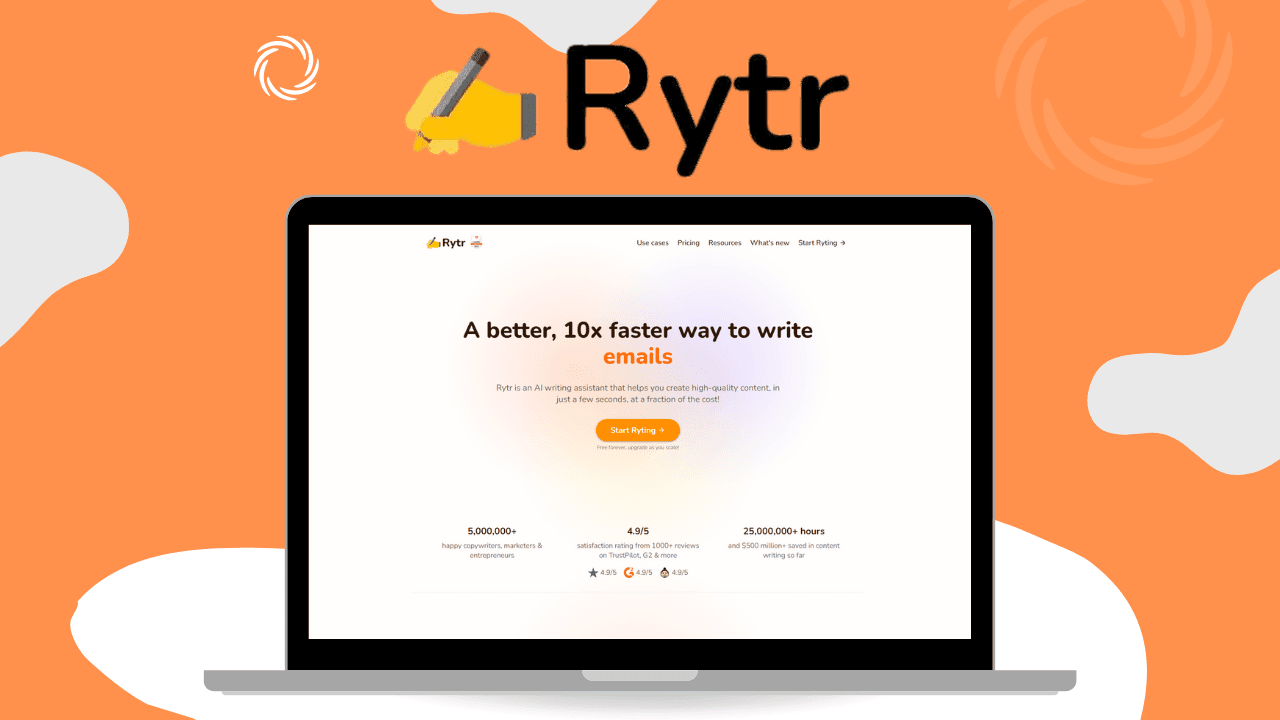 If affordability is a priority when looking for AI writing tools, then Rytr is an excellent option. This writing tool utilizes OpenAI's GPT-3 and is tailored for content creators, copywriters, and SEO professionals. While the interface may not be as visually appealing as some of its competitors, like Jasper or Copy.ai, Rytr still offers robust functionality.
For novice writers, Rytr might initially present a slight learning curve and be a bit confusing. However, despite its interface challenges, Rytr stands out as the most affordable choice in the AI writing space. With its use of GPT-3, it provides valuable AI-driven writing assistance at a budget-friendly price.
Rytr harnesses the capabilities of GPT-3 to power its software, enabling advanced AI-driven writing.

With Rytr, on-document editing is made possible, allowing users to select and re-write or rephrase specific text segments, shorten content, and perform grammar checks.

The tool offers a unified dashboard for users, streamlining the writing process and providing a centralized interface for all tasks.

Rytr demonstrates its multilingual capabilities by supporting over 30 languages, including Hindi, catering to a diverse user base.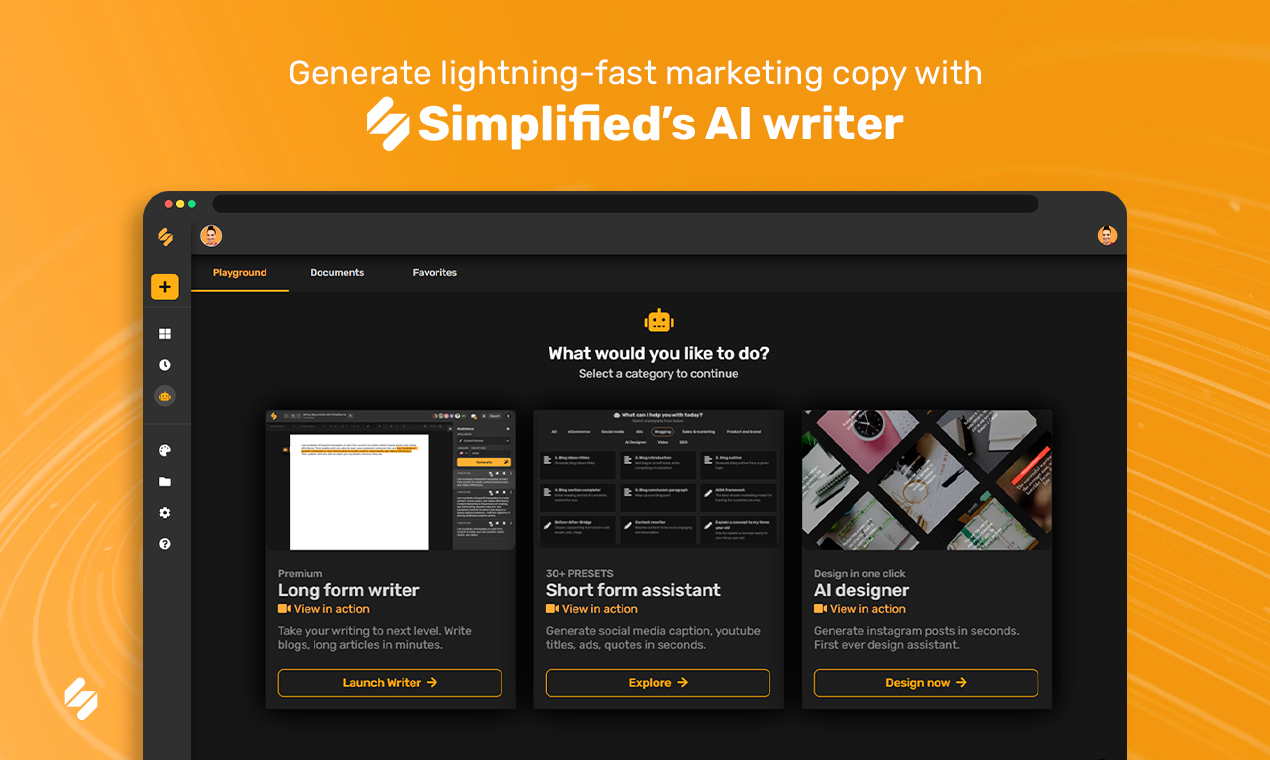 Simplified is a powerful AI writing tool designed to assist creators in various aspects of content creation. It excels at crafting marketing copy, generating video content, and facilitating publishing on social media channels. Moreover, Simplified proves to be an invaluable tool for creating high-quality content for product descriptions, landing pages, and blogs.
With a wide array of stunning templates at hand, Simplified empowers marketers to streamline their workflow, covering everything from copy creation to design and social media publishing.
The tool offers an extensive collection of 50+ templates for various types of content generation.

It can effortlessly produce both long- and short-form content in a selection of 10+ tones.

Supporting more than 30 languages, the tool ensures accessibility for a diverse global audience.

Users can create marketing videos using one-click tools, simplifying the video creation process and enhancing marketing efforts.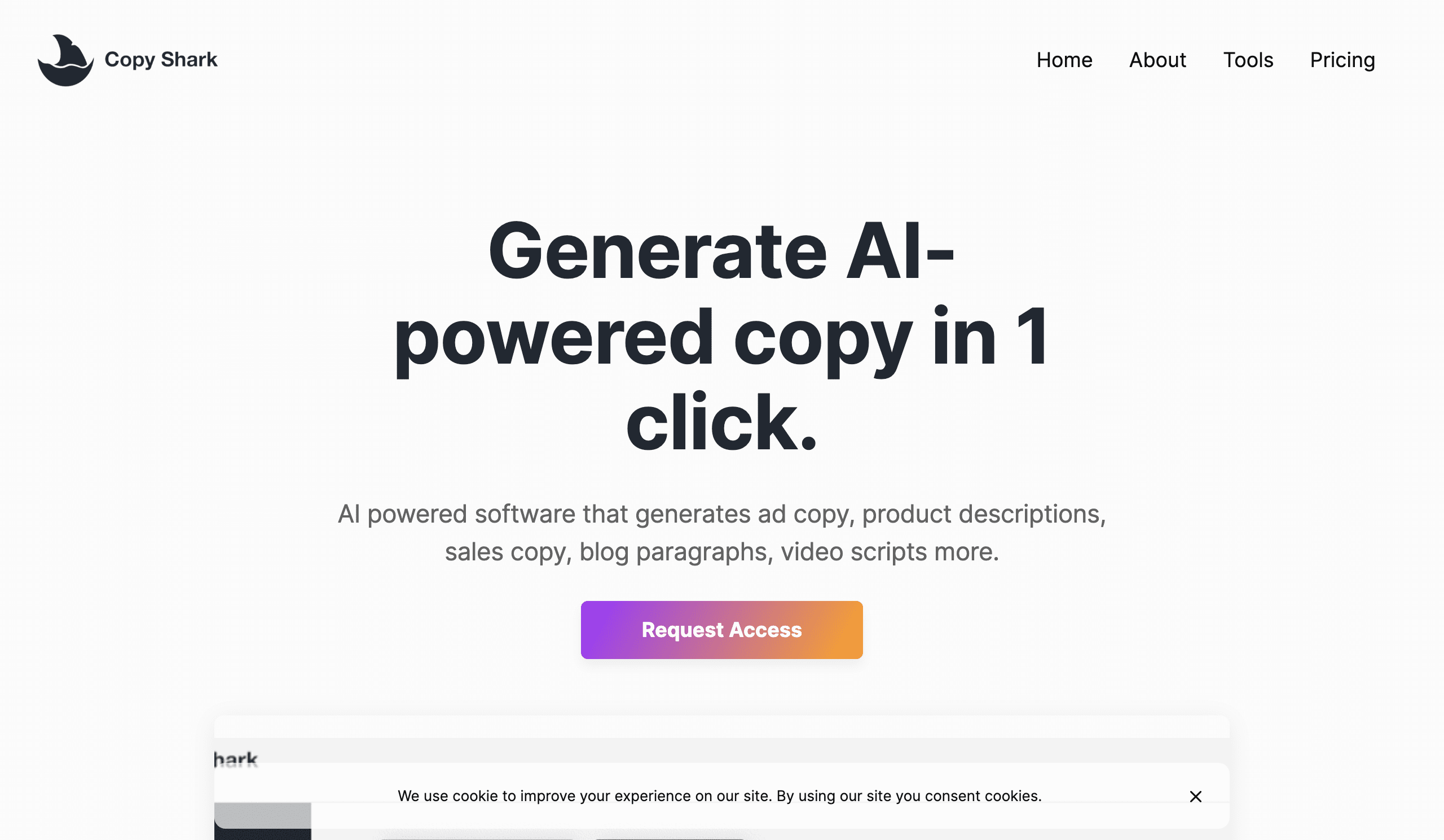 Copy Shark is a powerful AI writing tool dedicated to delivering professional content with remarkable speed. Its user-friendly interface ensures ease of use and navigation. The AI-powered capabilities of Copy Shark enable it to generate copy, product descriptions, video scripts, and blogs in unique and human-like languages, providing a diverse range of content creation options. For those seeking to create engaging product descriptions for platforms like Amazon, eBay, or Etsy, Copy Shark is a must-try AI tool.
It can generate YouTube video scripts and create social media posts.

The tool can rewrite and improve existing content, making it a valuable tool for content enhancement and optimization.

Copy Shark can create blog titles and content with bullet points, providing a structured format for easy reading.

It supports over 100 languages.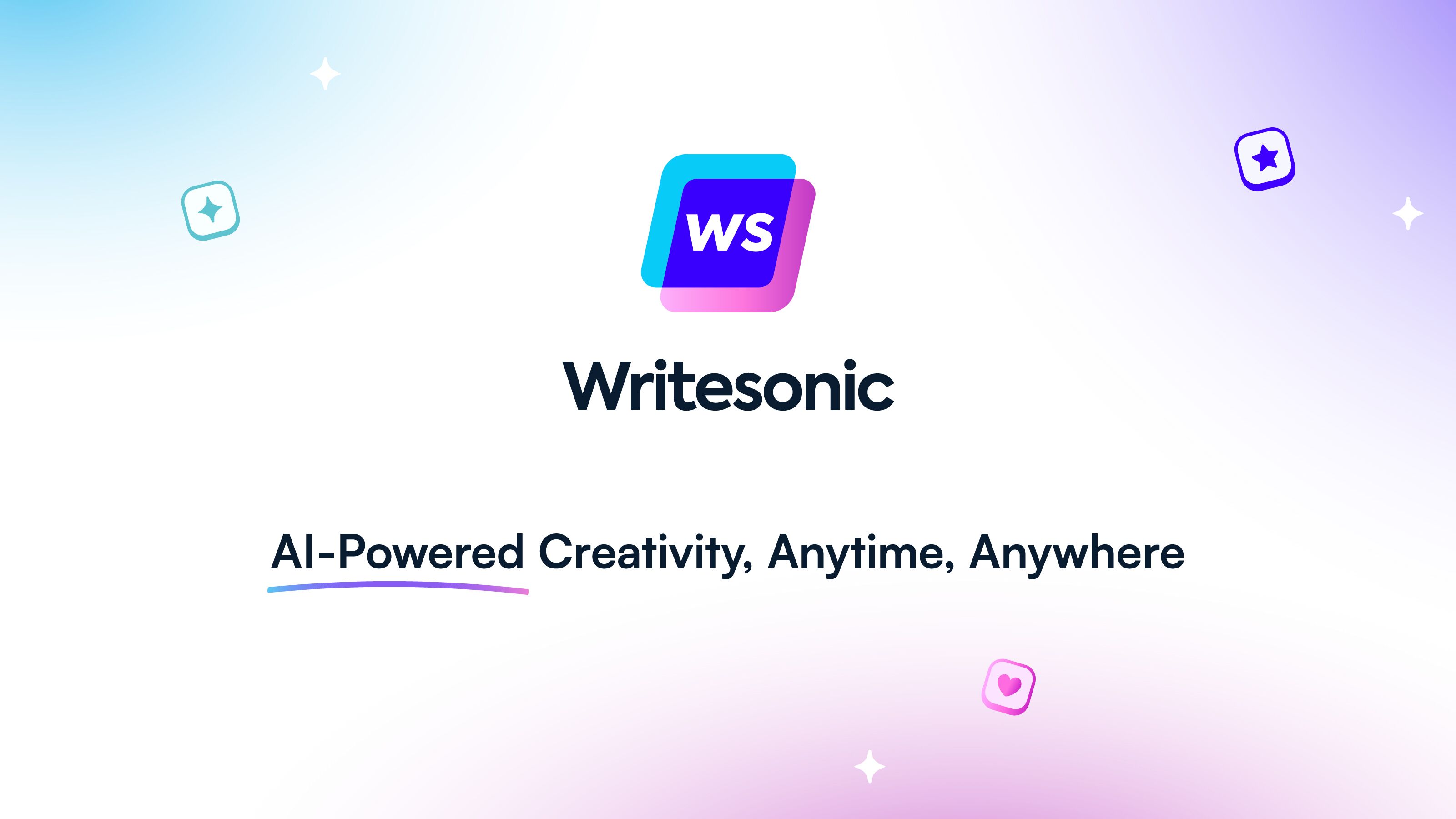 Writesonic is one of the best free copywriting tools that includes a personalized chatbot powered by ChatGPT. With Writesonic, users can generate up to 10,000 words of content, and if more words are required, they have the option to upgrade their plan to increase the word limit.
One of the standout features of this AI writing tool is its WordPress export feature, which allows users to seamlessly export their copywriting content directly to their WordPress websites. To cater to a wide range of content needs, Writesonic offers an impressive collection of 100+ AI-made templates.
With Writesonic, users can obtain SEO-optimized content in a matter of seconds.

The tool supports over 25 languages.

Writesonic offers link-sharing functionality, allowing users to easily share their generated content with others.

The tool can create content titles directly, streamlining the writing process and providing users with comprehensive content generation capabilities.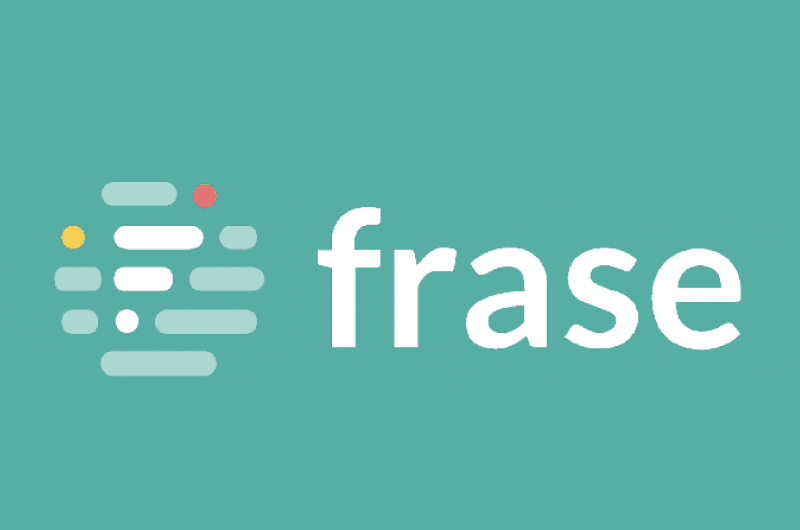 Frase is an all-in-one AI content generator that seamlessly integrates SEO and AI writing capabilities. With Frase, users can efficiently manage the entire content lifecycle, from research to optimization. The tool's AI-powered writing abilities enable the creation of high-quality content that aligns with SEO best practices, ensuring better visibility and performance on search engines.
Frase is an easy-to-use tool that performs SERP analysis.

Generate SEO-optimized content.

The content generated is natural.

An exceptional tool for structuring.